Rolls-Royce Cullinan with Spofec Overdose Body kit
The Rolls-Royce Cullinan is one of the world's most extravagant SUVs straight from the factory. SPOFEC makes the English luxury motor car even more exclusive with a sophisticated refinement range that at the same time also boosts the driving dynamics.
The spectacular SPOFEC OVERDOSE widebody gives the five-door an even more striking appearance. Under the fender flares at the front and rear axle is room for forged SPOFEC 24-inch wheels developed in cooperation with American manufacturer Vossen.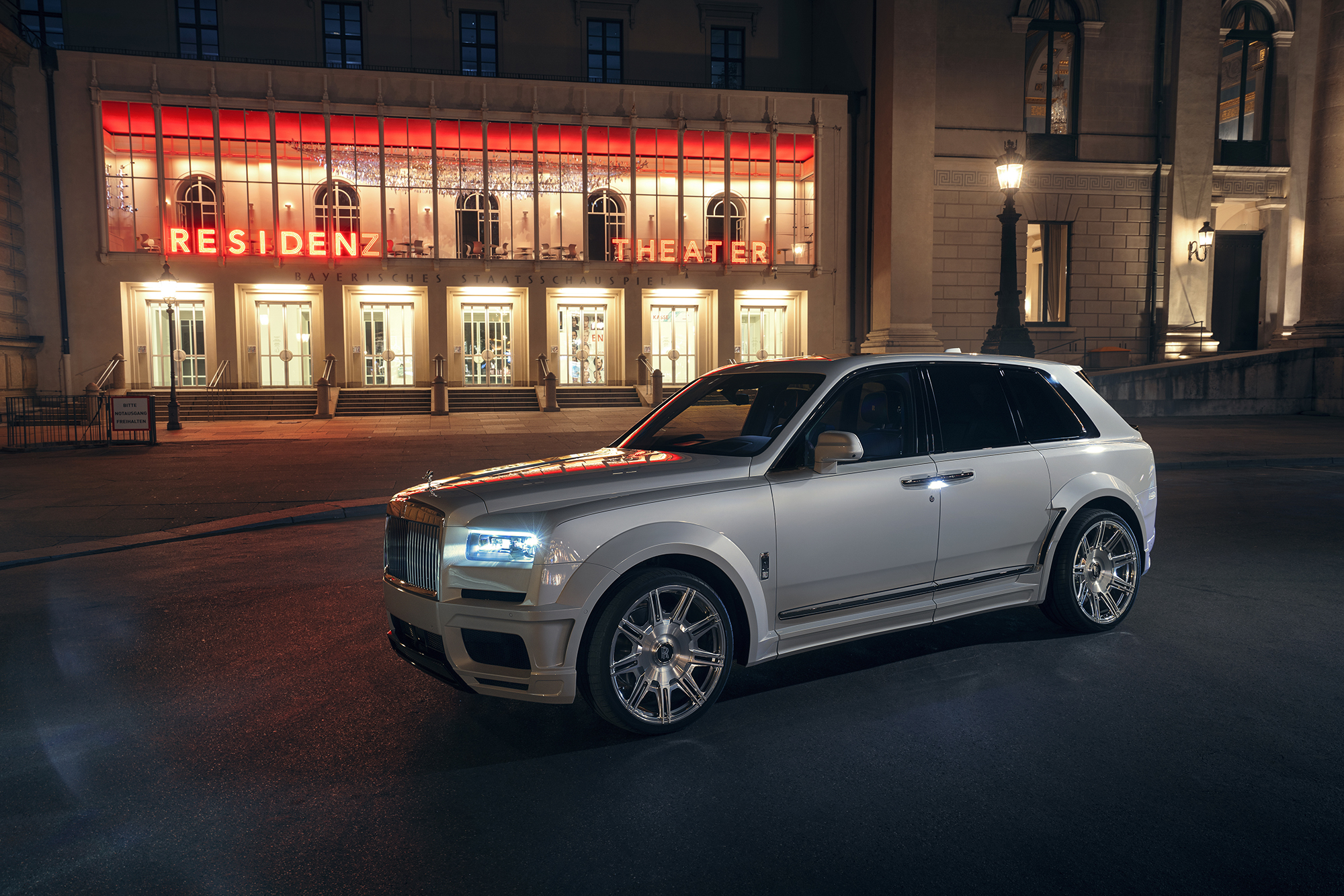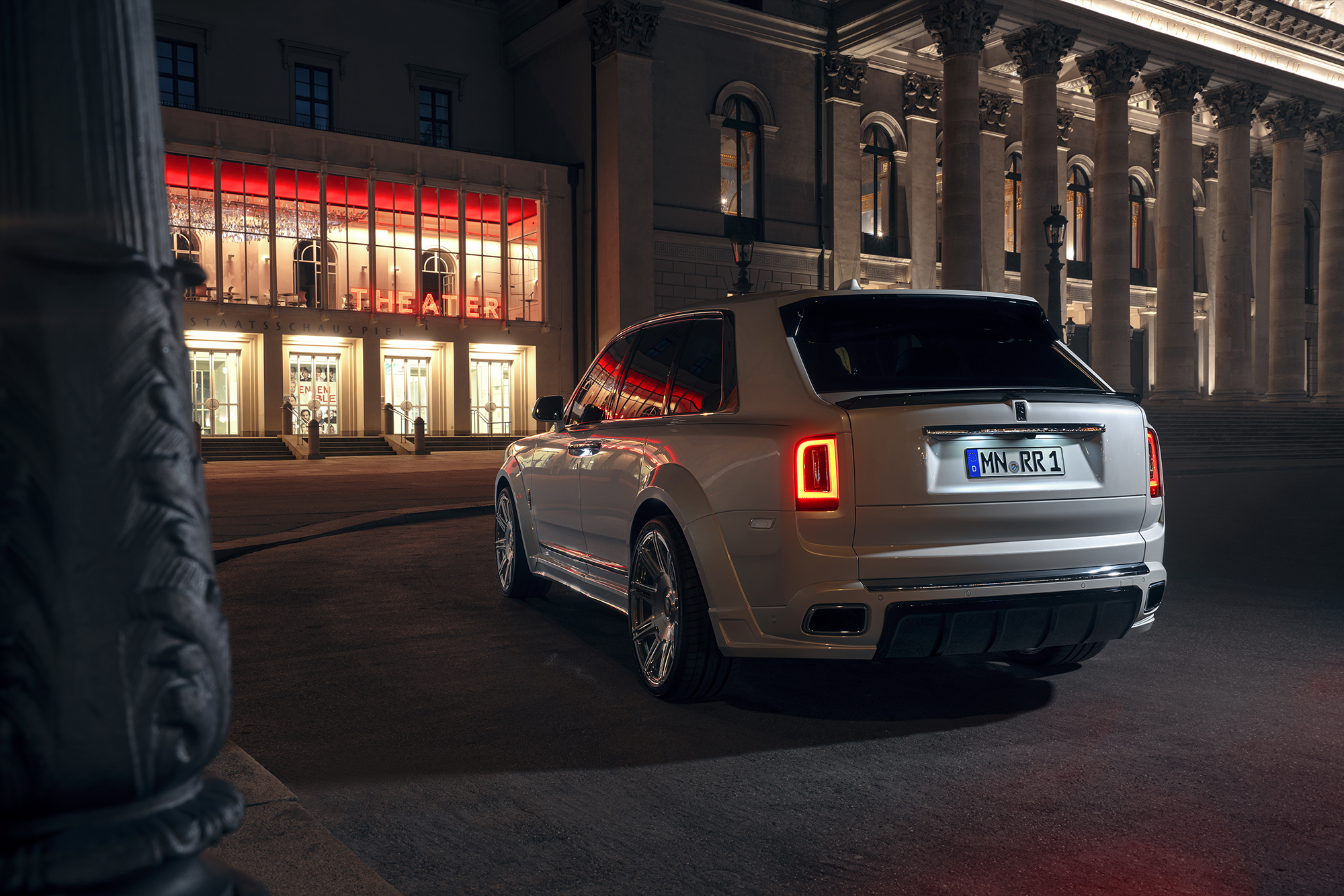 The SPOFEC lowering module allows lowering the ride height of the Cullinan by about 40 millimeters to complement the sporty street tires.

SPOFEC also breathes some extra fire into the twelve-cylinder twin-turbo engine to match the more agile handling. The performance increase to 504 kW / 685 hp shortens the 2.7-ton SUV's sprint from zero to 100 km/h to a mere 4.9 seconds. In order to give the V12 a sportier exhaust note, SPOFEC offers sport exhaust systems with and without electronic sound management.