PRODUCT QUALITY IS A WAY FOR OUR SUCCESS
We value our reputation and adhere to work only with proven brands. Unfortunately, unscrupulous sellers often manipulate the trust of customers and give out low-quality products. The market of low-quality products is a big problem both for consumers and for manufacturers of high-quality, original products. We guarantee product quality with quality certificates, confirmed by dealer agreements with major global manufacturers, we draw up delivery contracts and also issue warranty certificates for all products. With us, you can always check on the originality of products purchased in other stores.
LEGAL SAFETY
HODOOR INTERNATIONAL LTD carries out retail sales of automotive products presented on the website WWW.HODOOR.WORLD
Our company details are: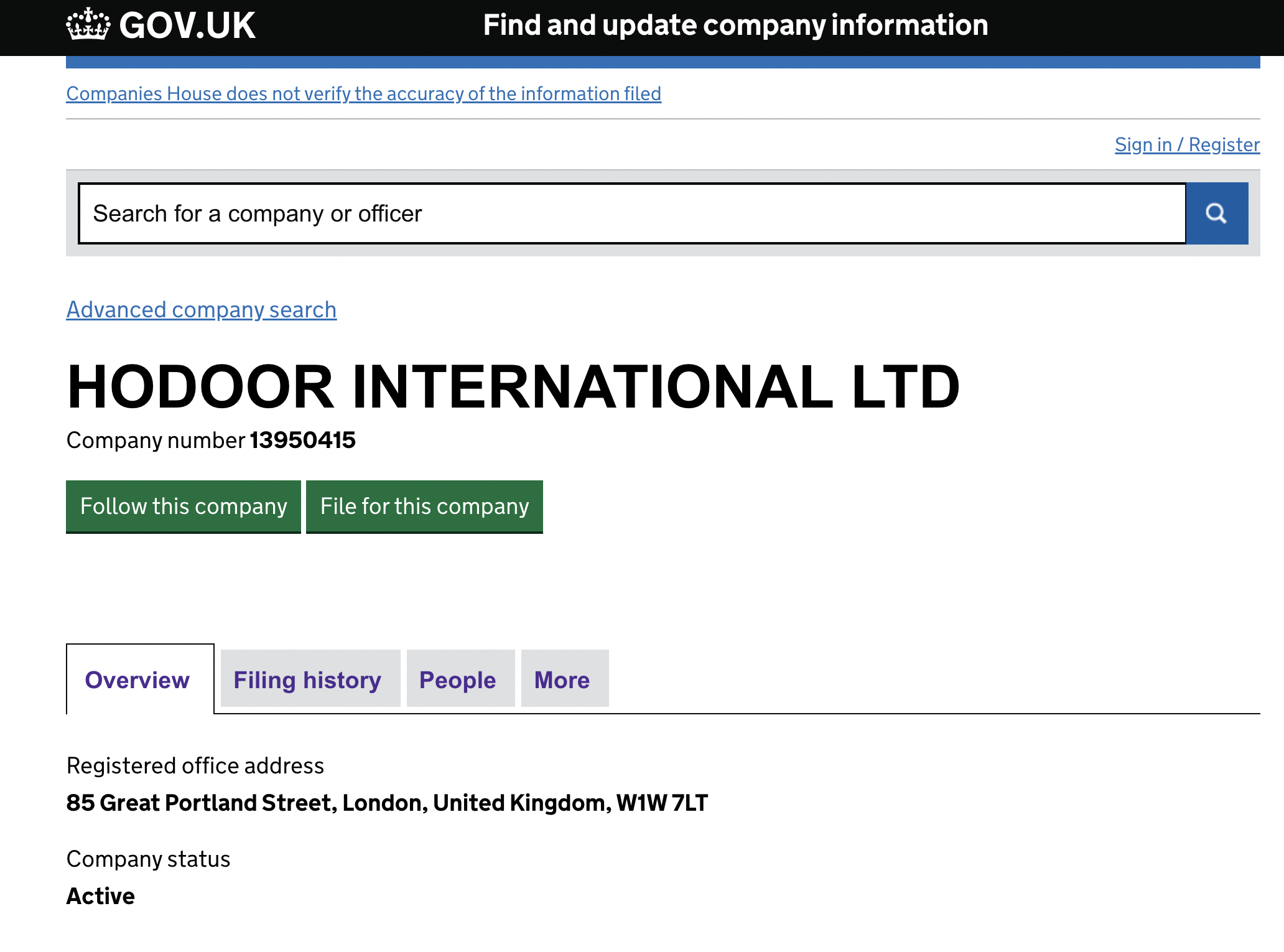 AUTHENTICITY INSPECTIONS
It is no secret that today you can make a copy of the original forged wheels, as well as a whole aerodynamic body kit, carbon elements, and also the exhaust system. Copies of Brabus, ADV.1, Hamann, Akrapovic, and other well-known brands are in special demand. The cost of such products is slightly lower than the original purchase, but it results in a number of other problems - lack of warranty, short service life, risk of exploitation and ultimately affects not only the safety of the car owner but also his reputation.
We strongly recommend diving into the question of the originality of the purchase of any automotive products. In fact, it is not so difficult, because the original tuning from global manufacturers is to be included in a special register of sales.
The manufacturer applies characteristics to each wheel, such as serial number, model, dimension, departure. These parameters are engraved on the inside of the rim. Thus, the manufacturer marks each new set, which gives exclusivity and individuality of the product, and also confirms the originality of the product. You can check the originality of products by contacting the manufacturer directly, specifying the serial number of the set of wheels - the manufacturer keeps a register of wheels sold.
With us you can be sure of the originality of the products represented in our assortment, as well as check the products purchased in other stores.
TRUSTED MANUFACTURERS
We work with suppliers which reputation has been around for decades. For each product, we indicate the manufacturer and the real country of production. Our suppliers include such well-known brands as Akrapovic, ADV.1, Hamann, Capristo, HRE Wheels, Forgiato, Larte Design, Lumma, Manhart, Topcar, Vossen, and others. We do not use the services of intermediaries, concluding direct dealer agreements with product manufacturers and independently importing and exporting their goods.
IF YOU CHANGE YOUR CAR
Sometimes it happens so that your car ceases to please you and is unclaimed (and with it all the installed tuning). Suppose you bought a new car and you still have a set of old wheels. We can help you exchange it for another. In the event of an exchange, certain conditions must be met. After all, these products will be sold by us again. Therefore, the wheels must be in perfect order, without cracks and scratches, we take them back after a small examination carried out at our expense, we make an assessment and put up for sale. The amount is taken into your account when buying a new set of wheels.
MAKING CAR OWNERS HAPPY
We always remember that the main thing is not the words and promises, but the quality of the work done. We believe that it is impossible to hide a bad job, sooner or later everything becomes apparent. Therefore, it is safe to make purchases in our store - we always put in the first place the interests of our customers and believe that the company's success is not in the front side of the business, but in the quality and professional service that you want to contact again and again. If you become our client and get your first experience from working with our company, you will definitely feel a surge of happiness. After all, for this and there is car tuning, improve your car - this is the best way to emphasize your personal style and status. And personal style and status are a large part of the world of modern man.
IF SOMETHING GOES WRONG
If you are unhappy with our services or the provided product quality, please try to be fair and explain us your dissatisfaction and give us some time to investigate the causes. Nobody wants to do a bad job, but sometimes it happens so and we are willing to fix any bad job we have done. In case if you face any problems that are not being handled properly, e-mail to our General Manager at [email protected]. We'll fix all the bad work.