2024 BMW X6M LCI Restyling Custom Wide Body Kit "Halo" by Bête Noire
Introducing the conceptual design of the 2024 BMW X6M LCI Restyling Custom Wide Body Kit "Halo" by Bête Noire – a vivid proclamation of our relentless pursuit for exceptional aesthetic and performance.
The "Halo" body kit is an audacious and transformative concept. Its design seeks to articulate an idea – an embodiment of our passion for relentless innovation and our respect for the elegant dynamism of the BMW X6M. We have dared to create a design that harmonizes the vigorous and sporty DNA of the BMW with a captivating and compelling wide body modification.
You Can Buy This! Limited 13/13 Series Only!
This concept envisages the X6M as a canvas – a platform upon which we have superimposed the "Halo". We're not merely changing the vehicle's look; we're redefining its identity. The wide body design, at once aggressive and elegant, amplifies the commanding stance of the X6M, making it a definite head-turner on any road.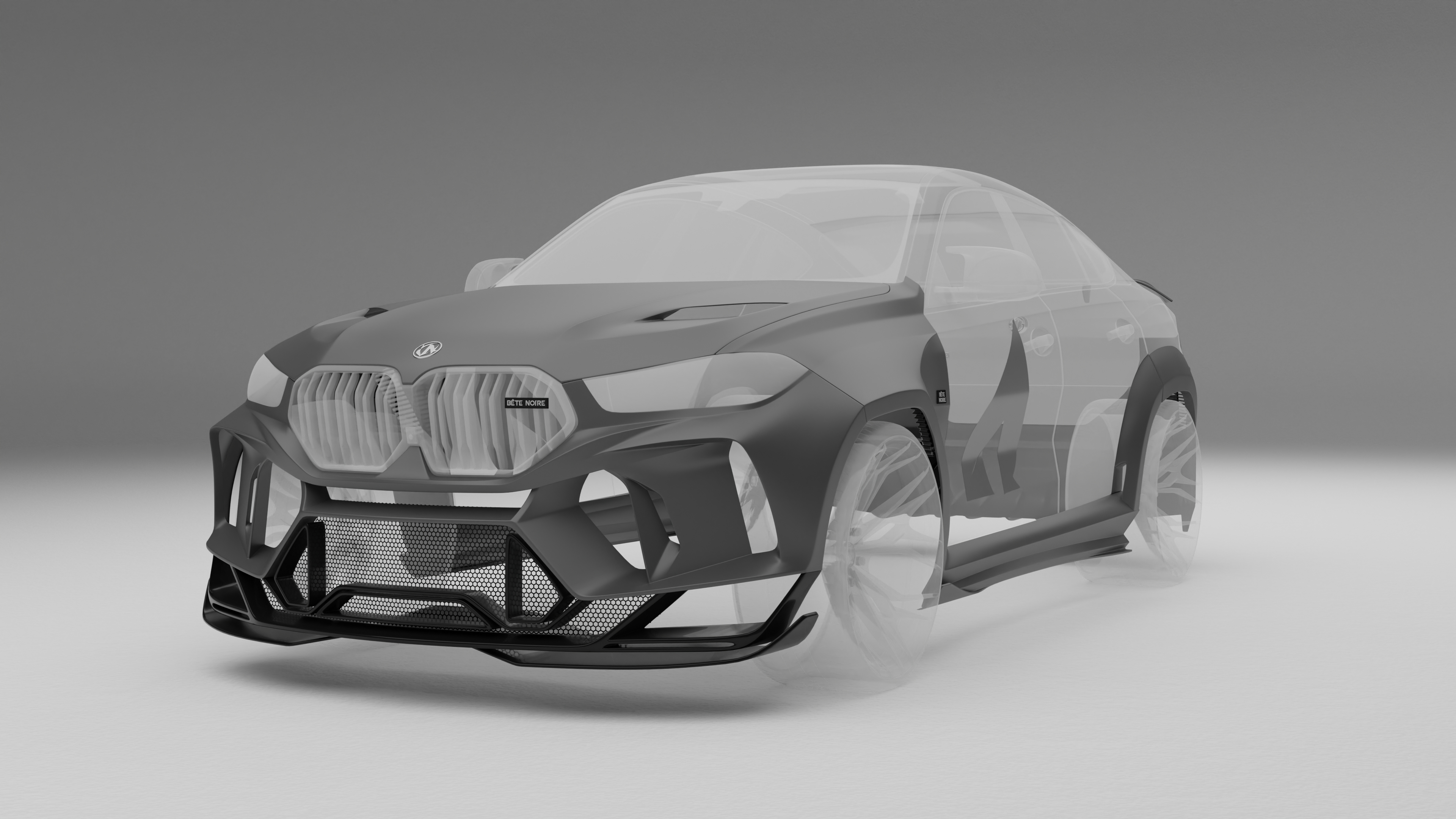 The philosophy underpinning the "Halo" concept is the embodiment of balance – the harmonious synchronization of power and elegance, of audacity and subtlety. We believe that design is an ever-evolving dialogue between form and function, and the "Halo" body kit is our statement in this conversation. It accentuates the performance features of the X6M while adding a layer of bespoke sophistication.
With Bête Noire, the journey is as significant as the result. We engage you throughout the process, shaping your vision into tangible sketches, discussing possibilities, and refining the design until it mirrors your individuality. We understand the intimacy of a car-owner relationship, and our goal is to craft a body kit that extends your personality onto your vehicle.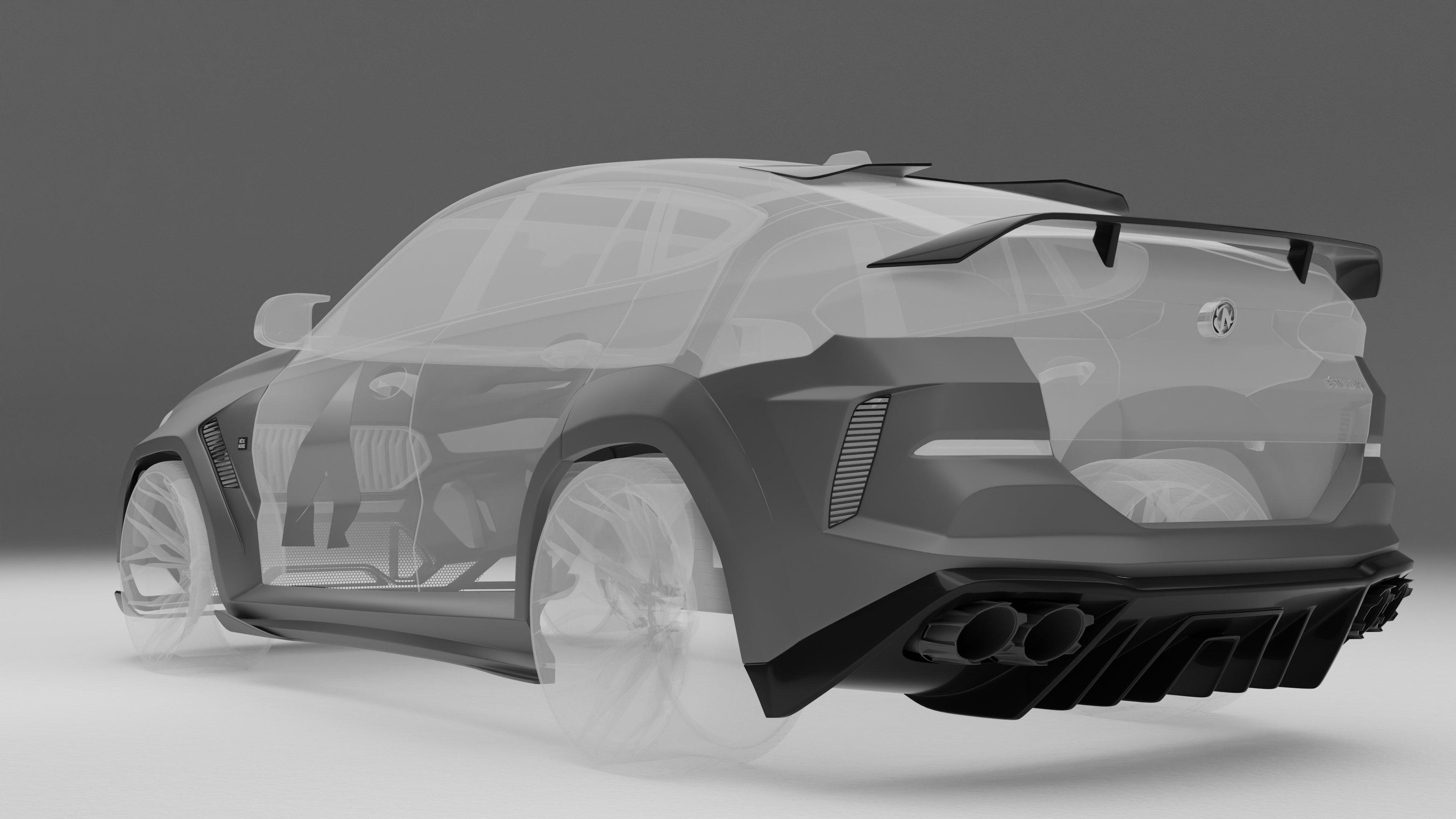 In creating the "Halo", we have fused the ethos of Bête Noire with the spirit of the BMW X6M, and the result is a stunning testament to the symbiosis of power, style, and innovation. And while this design is but an idea today, it represents a possibility – a possibility that we can bring to life together, tailoring it to your preference and, in the process, reshaping the landscape of automotive aesthetics.
So if you find your vision resonating with the "Halo", reach out. Allow us to infuse your BMW X6M with the Bête Noire magic, and together let us redefine the boundaries of design, one custom body kit at a time.