BMW М3 G81 Touring "Nimbus" Custom Wide Body Kit by Bête Noire
The Psychology Behind Bête Noire's "Nimbus" Custom Wide Body Kit for the BMW M3 G81 Touring
At Bête Noire, we believe that automotive design is more than just aesthetics. It is an intricate blend of form and function, combined with a deep understanding of the emotions and desires that drive car enthusiasts. Our latest creation, the BMW M3 G81 Touring "Nimbus" Custom Wide Body Kit, is the epitome of this philosophy.
In designing the "Nimbus" body kit, we delved deep into the psychology of design, focusing on elements that evoke a sense of power, speed, and individuality. We started by examining the BMW M3's core identity: a versatile, high-performance machine that has long been the benchmark for sports sedans. The challenge was to enhance and elevate this identity while preserving the car's essence.
You Can Buy This! Limited 13/13 Series Only!
Check this page for price & details https://hodoor.world/product/bmw-m3-g81-touring-custom-wide-body-kit-by-b-te-noire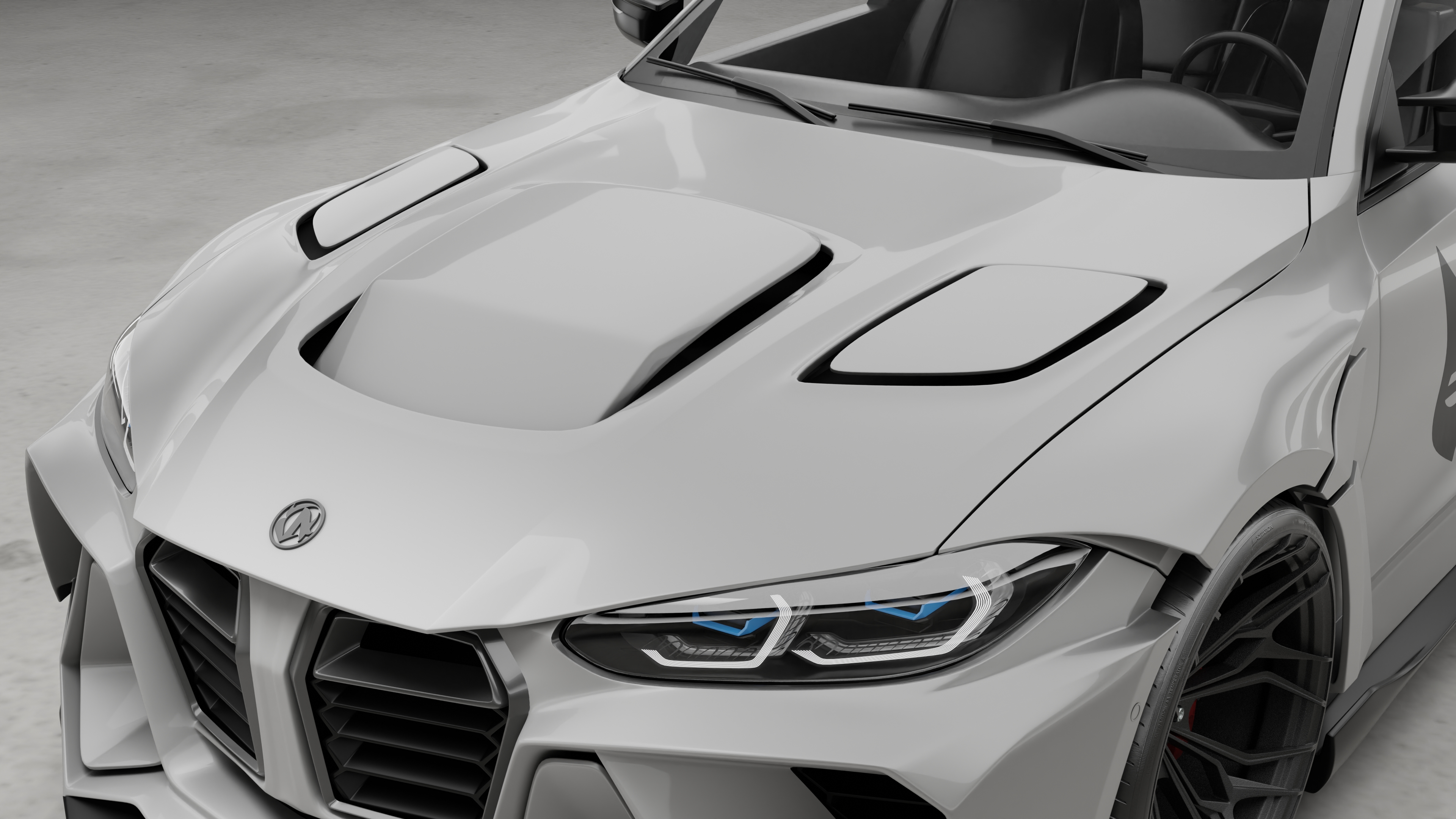 Our first objective was to instill the "Nimbus" kit with an unmistakable presence. We achieved this by widening the body, adding bold, muscular lines and contours that accentuate the car's power and aggression. The flared wheel arches and extended side skirts give the M3 G81 Touring a planted stance, reflecting its excellent handling capabilities.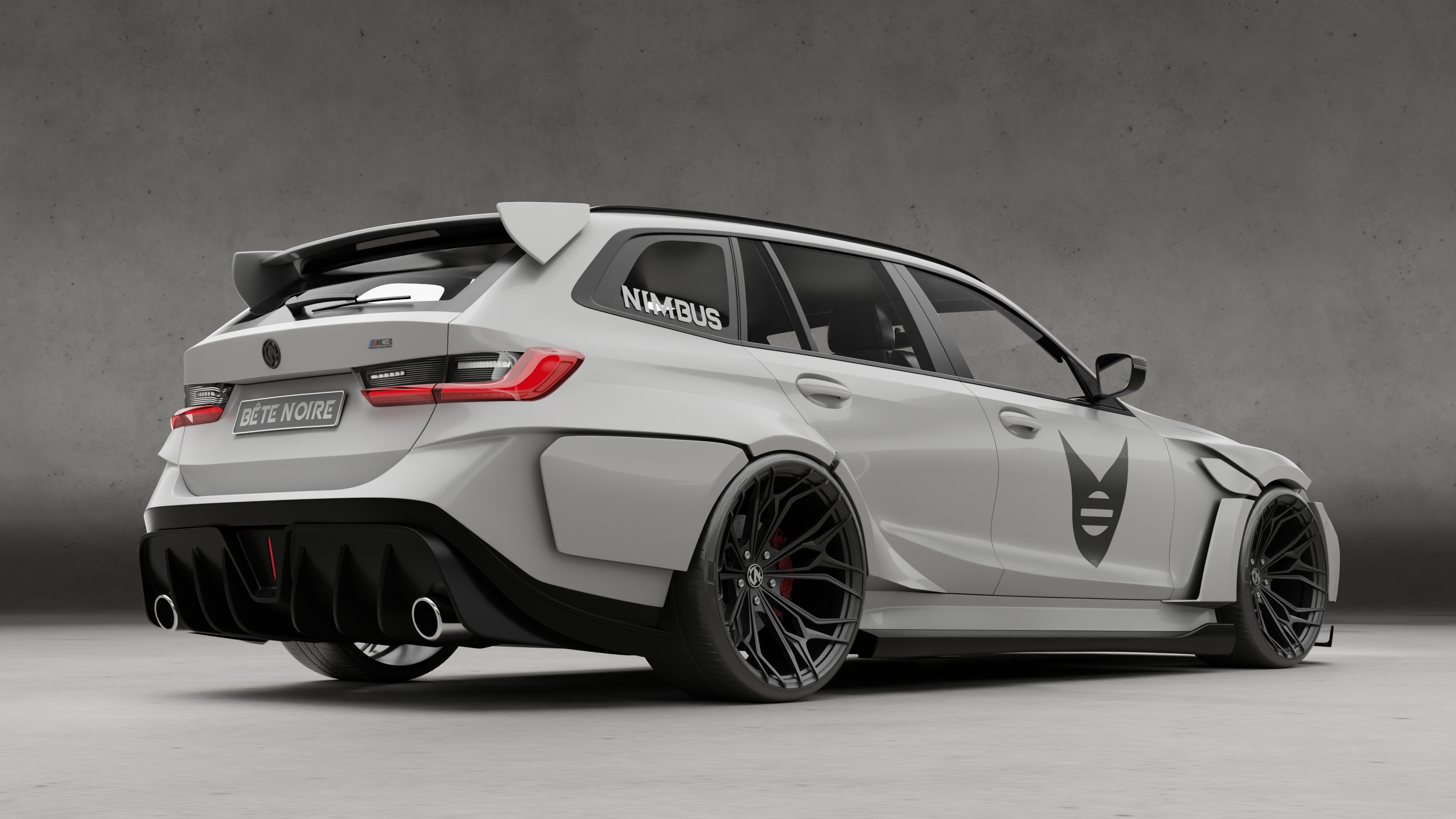 The second objective was to embody speed and aerodynamic efficiency. To accomplish this, we incorporated numerous functional aerodynamic elements, such as the front splitter, rear diffuser, and bespoke rear spoiler. These components not only improve downforce and stability at high speeds but also create a visual impression of speed, even when the car is stationary.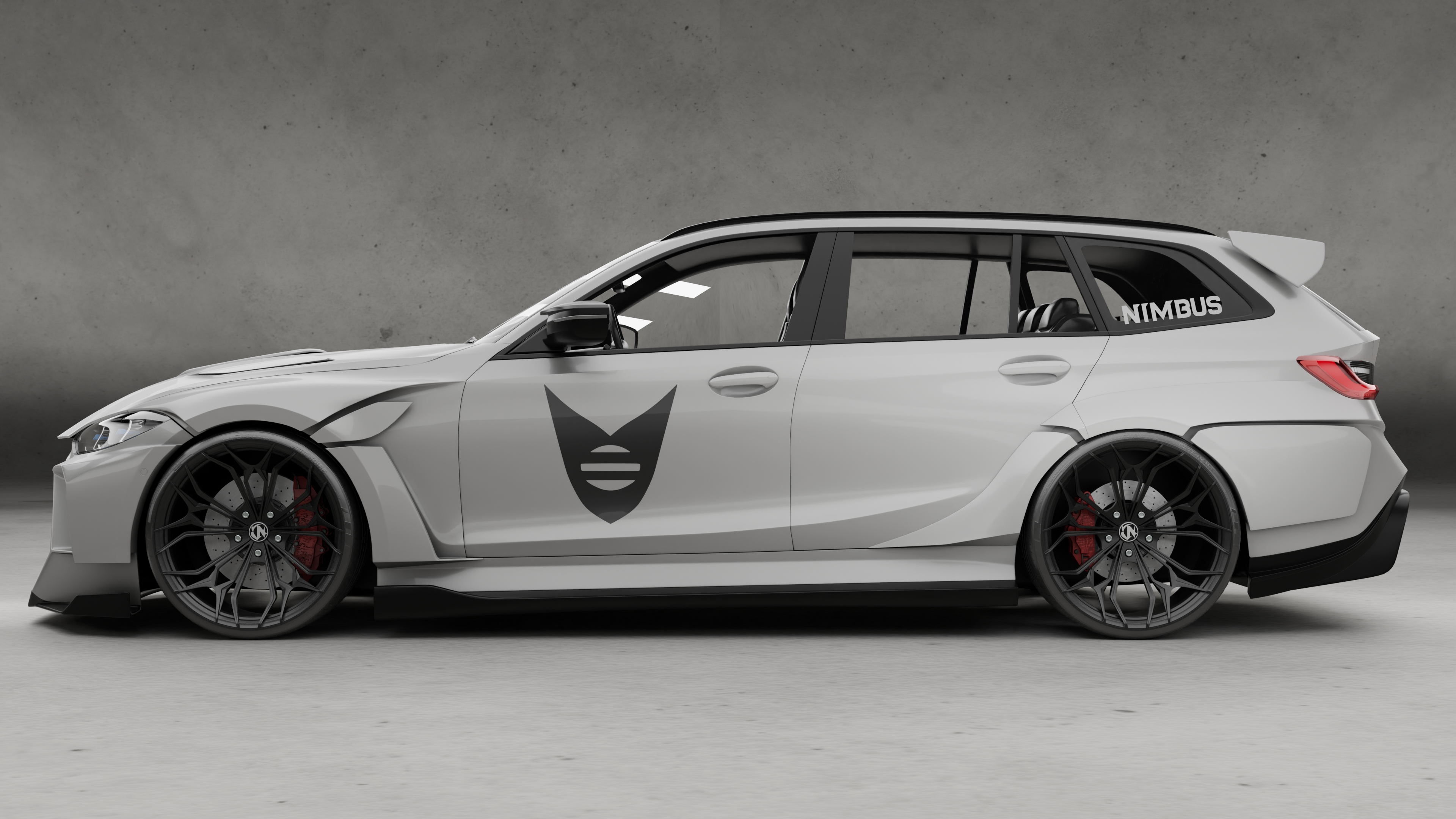 Another essential aspect of the "Nimbus" design was individuality. We understand that car enthusiasts often seek to express their personality through their vehicles. With this in mind, we created an array of customization options, allowing owners to tailor the "Nimbus" kit to their taste. From subtle carbon fiber accents to bold color schemes, the possibilities are endless.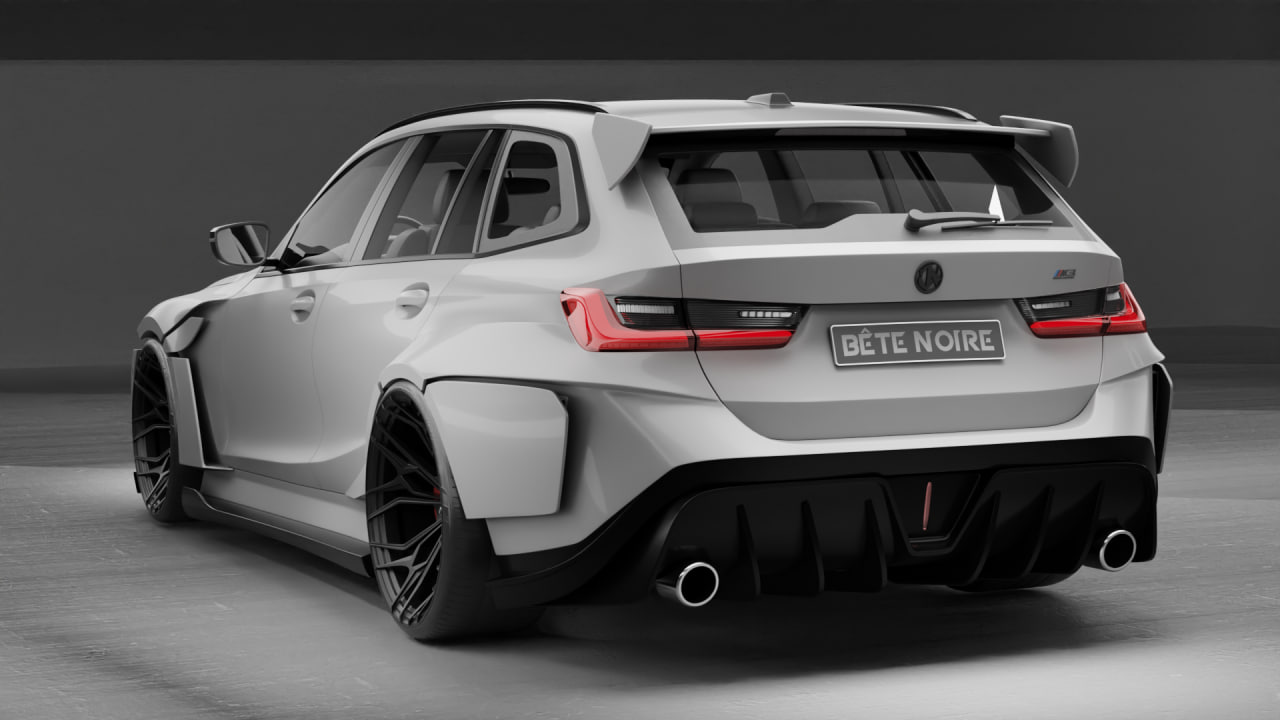 Ultimately, the "Nimbus" Custom Wide Body Kit is the product of countless hours spent studying the intricacies of human emotion and automotive design. Our team's passion for creating an unforgettable driving experience is evident in every line, curve, and detail of the kit. With the "Nimbus," we believe that we have not only captured the essence of the BMW M3 G81 Touring but also elevated it to a new level of performance and style. We invite you to experience the "Nimbus" and discover the psychological allure of this extraordinary transformation.